Lose Your Belly Fat Anf Get In Shape With Our Fitness Waist Twisting Disc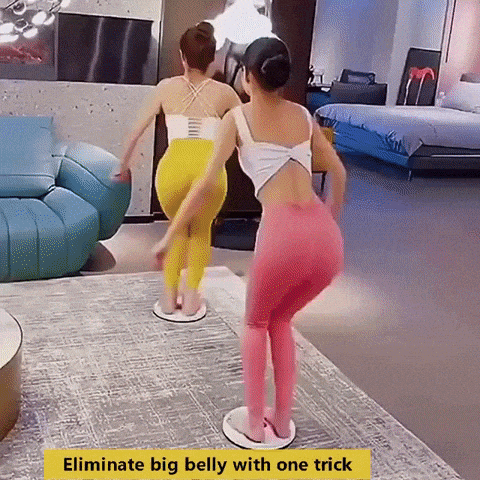 FEATURES:
✔ Waist Twisting Plate: Using a tight-fitting waist twisting platform, non-slip texture dents, elastic cord with handle, turning left and right, and latex drawcord is more suitable for arm exercises.
✔ Three Anti-skid Pads: The three anti-skid pads at the bottom of the rotating waist plate are stable. The interior is composed of a solid structure and steel balls. Fix the base and anti-slip, twist the waist, and transform into slender abdominal muscles, buttocks, and thighs.
✔ Calorie Burning: Effectively burn calories, combining the benefits of aerobic exercise and foot massage. Magnetic wave disk massage and stimulation of the meridian points on the soles of the feet help promote physical health.
✔ Aerobic Training: Precise riding, with ball bearings, smooth movements, and great impact. The turntable provides a powerful form of aerobic exercise.