NO MORE STICKY GRILL! FOOD WILL SLIDE OFF THE GRILL LIKE BUTTER
The non stick grill mat is perfect while cooking at home, and also ideal for cookouts in parks and campgrounds to provide an instantly clean surface to cook on! Instead of bbq sauce causing food to stick and become mangled or burnt, it will flip over easily to remain intact, and cook to perfection! Moreover, this grill mat keeps your food from falling between the grates or sticking to the grill.
In no time, you'll be grilling like a pro! Besides, this mat is reusable and dishwasher-safe that makes cleanup a breeze, cleaning up afterward far easier and less time-consuming. The BBQ mat will not retain or transfer tastes or odors between uses. This grill sheets are thin enough to leave grill marks and flavor intact, yet thick enough to provide ultimate heat-resistance and durability.
Features:
⦁ Can be used for a long time at temperatures up to 260° C
⦁ Barbecue grill mat is reusable and dishwasher safe.
⦁ The mat is non-stick and it's very easy to clean.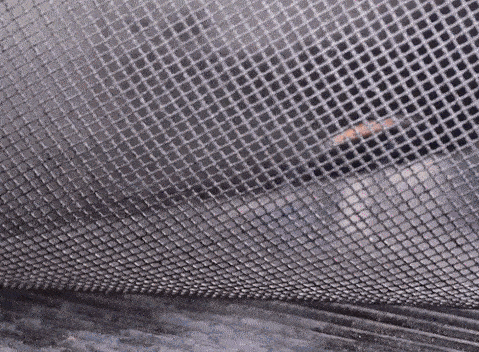 Specifications:
Material: Fiberglass cloth + Teflon coating
Size: Rectangle - 36 * 42 CM (OR) 14 * 16.5 INCH
How to Use:
Place the clean mat above the grill and start cooking.
PACKAGE INCLUDES:
1 x Non-Stick Barbecue Grill Pad